Formed in Massillon, Ohio in 1965, LaFlavour have become world-renowned for their Top 10 Disco Hit "Mandolay" - released in 1979 and still considered one of the Top 40 Dance Hits of all time.
We'd like to thank our wonderful fans for continuing to support through these trying times. We'll bring you frequent updates via this website so you can continue to spend fun times with us moving forward.
HALLOWEEN Sat. Oct. 30, 2021
LaFlavour Halloween Party
Queen of Heaven - Roberts Hall 1800 Steese Ave Uniontown, OH Saturday October 30
7:00 to 10:30
Admission: $15.00
Limited Complimentary food provided.
Can bring your own snacks
Soft drinks will be available for purchase.
To reserve a ticket, call Bob 330-806-7501
Cynde - 330-265-9914
email
bsco356@aol.com
Prizes for best costumes.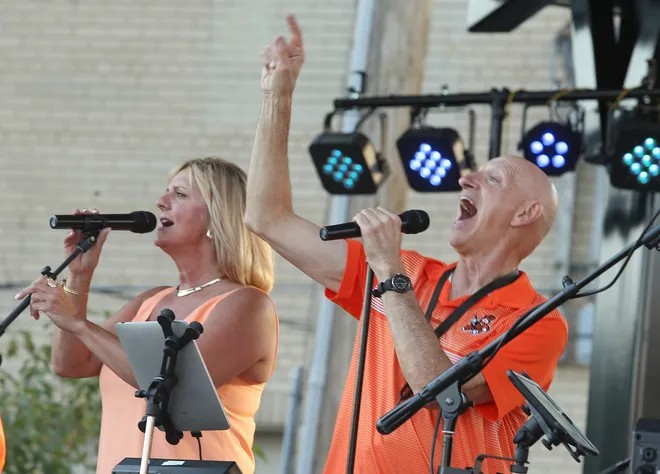 Please check back to this site for upcoming dates. A new interactive calendar is being created for your convenience. Presently we're preparing for a spectacular HALLOWEEN PARTY at Roberts Hall / Queen of Heaven Catholic Church at 1800 Steese Rd. in Uniontown, OH on Saturday October 30, 2021 at 7pm.